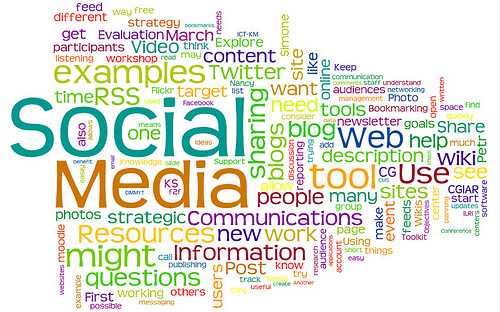 Business communications heavyweight Ragan Communications has teamed up with NASDAQ OMX Corporate Solutions to produce a white paper that unpacks the current social media setups of more than 2,700 businesses and organizations. In "Structuring a Social Media Team" Ragan discovered that as little as 27 per cent of businesses currently have a dedicated social media communicator or team.
In a year where the American presidential election made headlines for both candidates fully embracing social media, some of the paper's findings will surprise those who have accepted social media as an integral part of business life. The paper highlights that despite 65 per cent of respondents mixing social media with their other duties, in the case of those who do social media exclusively, "nearly 83 per cent work on teams of three or fewer." Furthermore, 75 per cent of respondents said that interns were not involved with the social media output of the organization. With only a quarter of businesses open to the idea of allowing students to run their Facebook pages, those in charge of social media seem to recognize its importance. So, why the lack of dedicated specialists?
Perhaps the relative infancy of social media still plays a part. It is still not clear in many organizations who should dominate control of a company's Facebook, Twitter and YouTube accounts. Over 70 per cent of respondents agreed that their marketing department had a say in the company's social media output; 69 per cent said the same of public relations. In fact, corporate communications, advertising, legal, customer service and IT all had figures of over 10 per cent. With so many companies having so many voices speaking together, it is no wonder that social media leadership can become confused.
Furthermore, 81 per cent of companies said that their executives were "very" or "somewhat supportive" when it came to social media. However, only 28 per cent of social media budgets rose in 2012. With all the good will in the world, it is unlikely that a firm's social media presence can be increasingly effective without real financial backing. Ragan seems to have uncovered a trend where businesses assign new social media duties to traditional communicators without paying them more or providing the departments with specialized staff or status.
Some of the companies surveyed may think social media does not matter all that much, that Ragan is reporting a storm in a teacup. Tell that to Mitt Romney. Barack Obama's team was reported to have spent $47 million on social media during the build-up to the election, Romney spent $4.7 million. Obama sent 404 tweets, Romney sent 16. Obama posted 21 YouTube videos, Romney posted 10. Obama has 21 million Twitter followers, Romney has 1.7 million. The 63 per cent of businesses surveyed by Ragan who did not have dedicated social media staff should take note: when it comes to social media, it is survival of the fittest.